Nothing says "fall" in the Chesapeake region quite like fresh, local apples. And from applesauce to cider, there are dozens of ways that you can put the fruit to use in the kitchen. In the latest edition of our "Let's Eat, CAIC" series, which highlights different ways to use local ingredients, CAIC communications manager Lydia Hall shares some apple-centric recipes she prepared after a recent visit to the Dupont Circle FRESHFARM Market in Washington, D.C.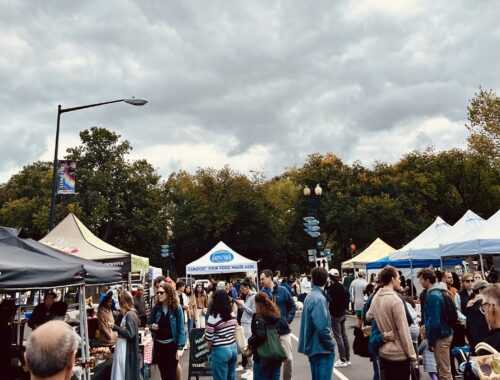 Read on, and then head to your favorite farmers market (or apple orchard) to grab some produce!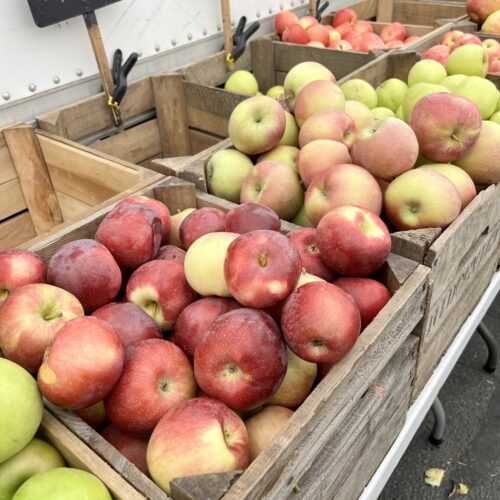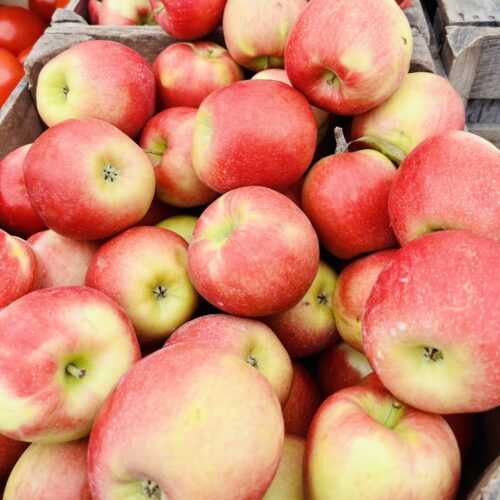 For Dinner: Autumn Toast With Apple and Goat Cheese
After visiting the Sunday market in Dupont, my goal was to come up with a savory apple dish that also highlighted some of the amazing value-added products that I found as I was browsing. With more than 50 vendors from around the region, the market is a place where you could easily spend hours! At the end of the afternoon, I brought home two kinds of apples (gala and honey crisp) from Toigo Orchards, some microgreens from Endless Summer Harvest, a loaf of sourdough bread from Atwater's, goat cheese from Shepherd's Whey Creamery, and a jar of honey from BannerBee Company. I used them to make this delicious autumn toast.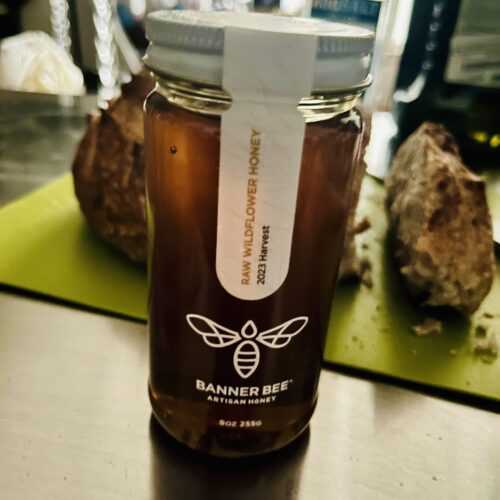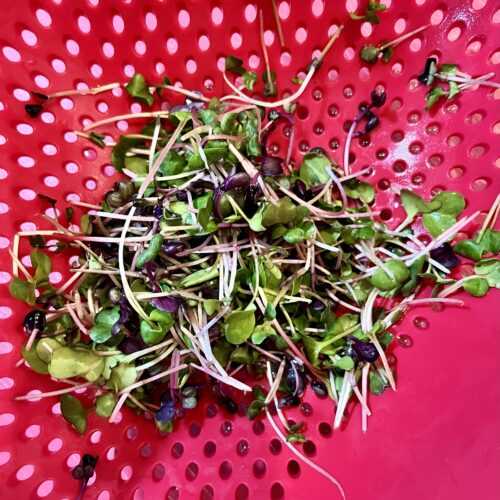 Five small apples (I used gala apples, a tarter variety that goes well with goat cheese)

Two ounces of microgreens (you don't have to include these, but I love that they add a little bit of spice to the toast)

Four ounces of fresh goat cheese

Five tablespoons of honey (or more, if you'd like) 

Four tablespoons of olive oil

One loaf of bread
(Note: This made a perfectly sized dinner for my two-person household, but it's also an ideal appetizer for a larger group)
Wash the apples and microgreens. Cut the apples into thin slices, and set aside.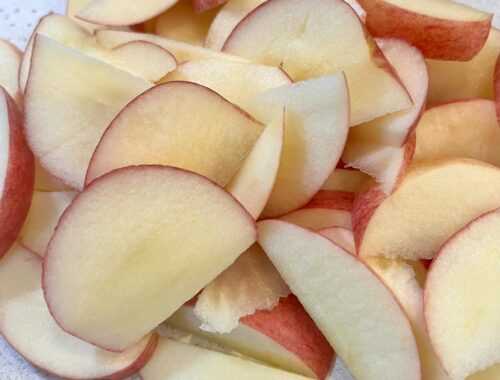 2. Slice the bread into pieces about three-quarters of an inch thick. If you want, to make it easier to toast or grill, you can then cut each piece in half, widthwise.  
3. Toast or grill the bread. If, like me, you don't own a toaster oven, grilling is a fantastic trick to know about! To grill your bread, take a large skillet or frying pan, and heat it to medium-high. As it's warming, take the slices of bread, and brush both sides of each piece with olive oil. Place them in the pan, and rotate every two minutes or so, until they're grilled to your liking.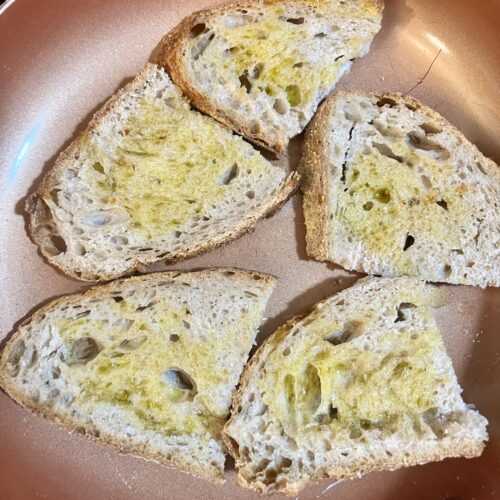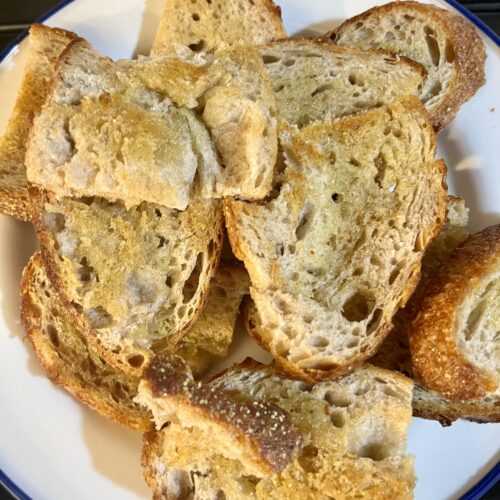 4. Take the bread out of the pan and set it on a large plate. Spread a spoonful of goat cheese evenly on each piece of bread, and top with honey. Then, layer a pinch or so of the microgreens on top of the honey.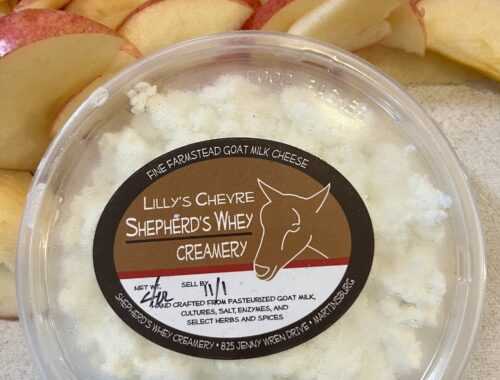 5. Layer the apple slices—about two or three per piece of bread—on top of the microgreens. Drizzle each piece of bread with more honey, and serve immediately.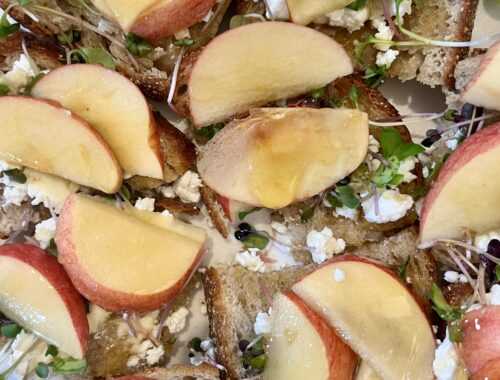 Click here to watch a step-by-step video of the cooking process. 
For Breakfast: Steel-Cut Apple Pie Oatmeal With Cinnamon
Though we all probably think of oatmeal as primarily being a morning food, this apple-centric recipe is great for any time of day (I actually tend to make it more often for dinner than I do for breakfast). It's easy to prepare, and it turned out to be a perfect way to use the naturally sweet honey crisp apples that I picked up at the market. Note that I used steel-cut oatmeal here, which takes much longer to cook than rolled oats do; however, you can cook the same dish in about a third of the time with a quicker-cooking variety of oatmeal.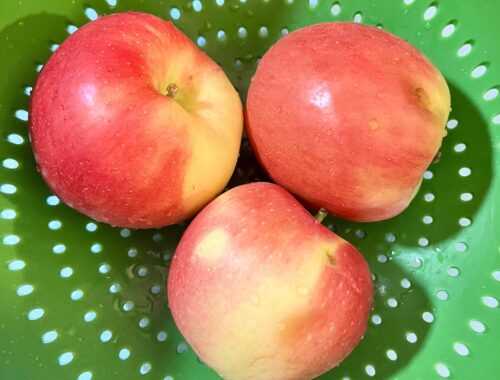 Three large apples (or more, if you want)

Two tablespoons of butter (while I used salted butter, unsalted also works fine, although you might want to add a pinch of salt to the oatmeal)

Two cups of steel-cut oats

Four cups of water 

Two tablespoons of cinnamon

A teaspoon of nutmeg or allspice 

About two tablespoons of sugar (either white or brown works) or honey (note that the amount you'll need depends on how sweet the apples naturally are)
Serves 3-4
1. Wash the apples, and slice them into cubes that are about an inch thick. (Though I didn't peel mine beforehand, you can obviously do so if you prefer peeled apples.)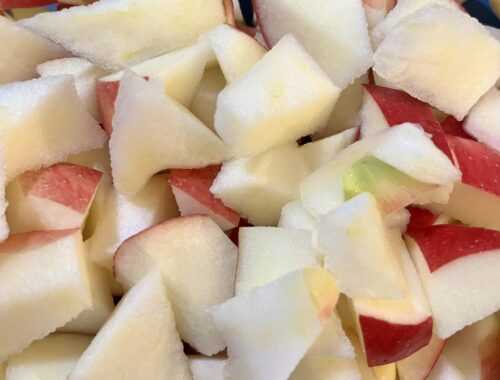 2. Turn the heat on the stove to medium-high, and place the butter in a large saucepan or dutch oven to melt. Once it's melted, turn the heat down to medium and pour in the sliced apples. Stir so that they're evenly coated in the butter.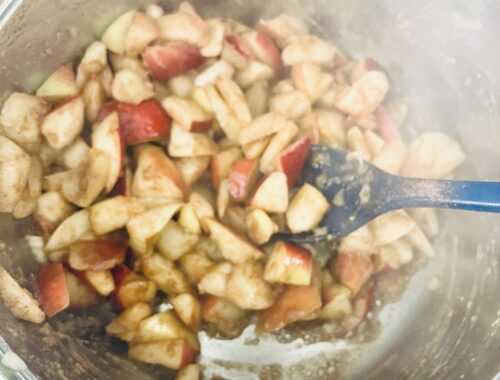 3. Stir in the sugar or honey, the cinnamon, and the nutmeg or allspice. Mix frequently so that everything is evenly coated. Cook for about five minutes, until the apples are tender. (This is the same way that I make apple pie filling.)
4. Remove the pot from the burner, and add the oats and the water. Stir, cover, and place it back on the stove over medium-high heat, until it reaches a boil.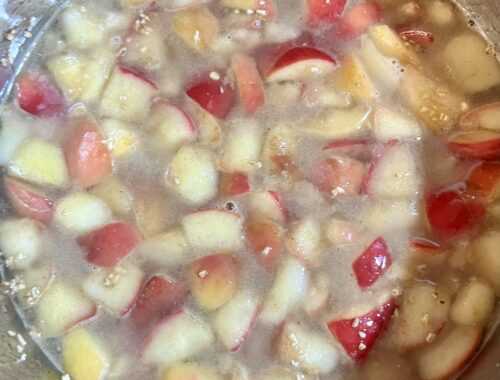 5. Once it's boiled, reduce the heat to a simmer. Continue cooking (covered) for about 30 minutes, stirring occasionally, until the oats are tender and the water is absorbed.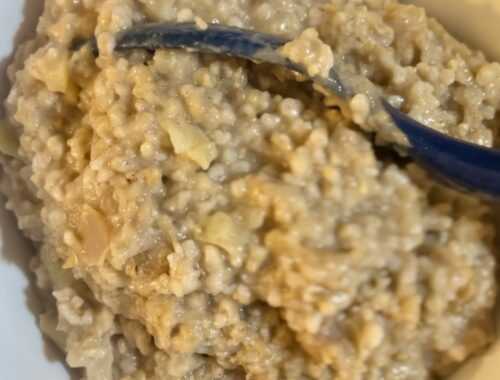 6. Serve immediately. If you want, you can add some extra butter, honey, and/or cinnamon to each bowl.
Click here to watch a step-by-step video of the cooking process.